Watch carefully now, the blades disappear!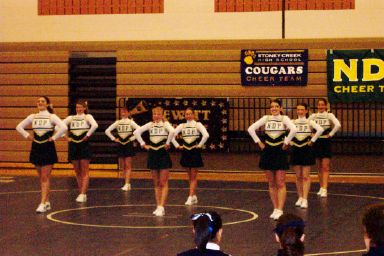 The team prepares to begin Round 1.

Going first can be considered either a good thing or a bad thing, depending on how you view competition. Actual members of teams more than likely prefer NOT to go first, however, going first can give you an upper hand. Example: Judges tend to judge the first team EASIER than the other teams. This is true at tryouts as well. It's not something judges do on purpose, it just happens. As judges see more teams, more material and more talent they generally think to themselves: "Wow...And I gave (fill in team name here) a good score!!" On the other hand, going first can make a team nervous, and nervous teams are simply that; Nervous. If you are too busy looking nervous you most certainly will not look confident!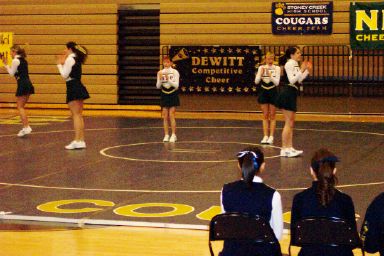 Middle/end of Round 1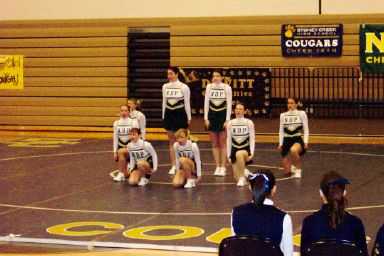 End of Round 1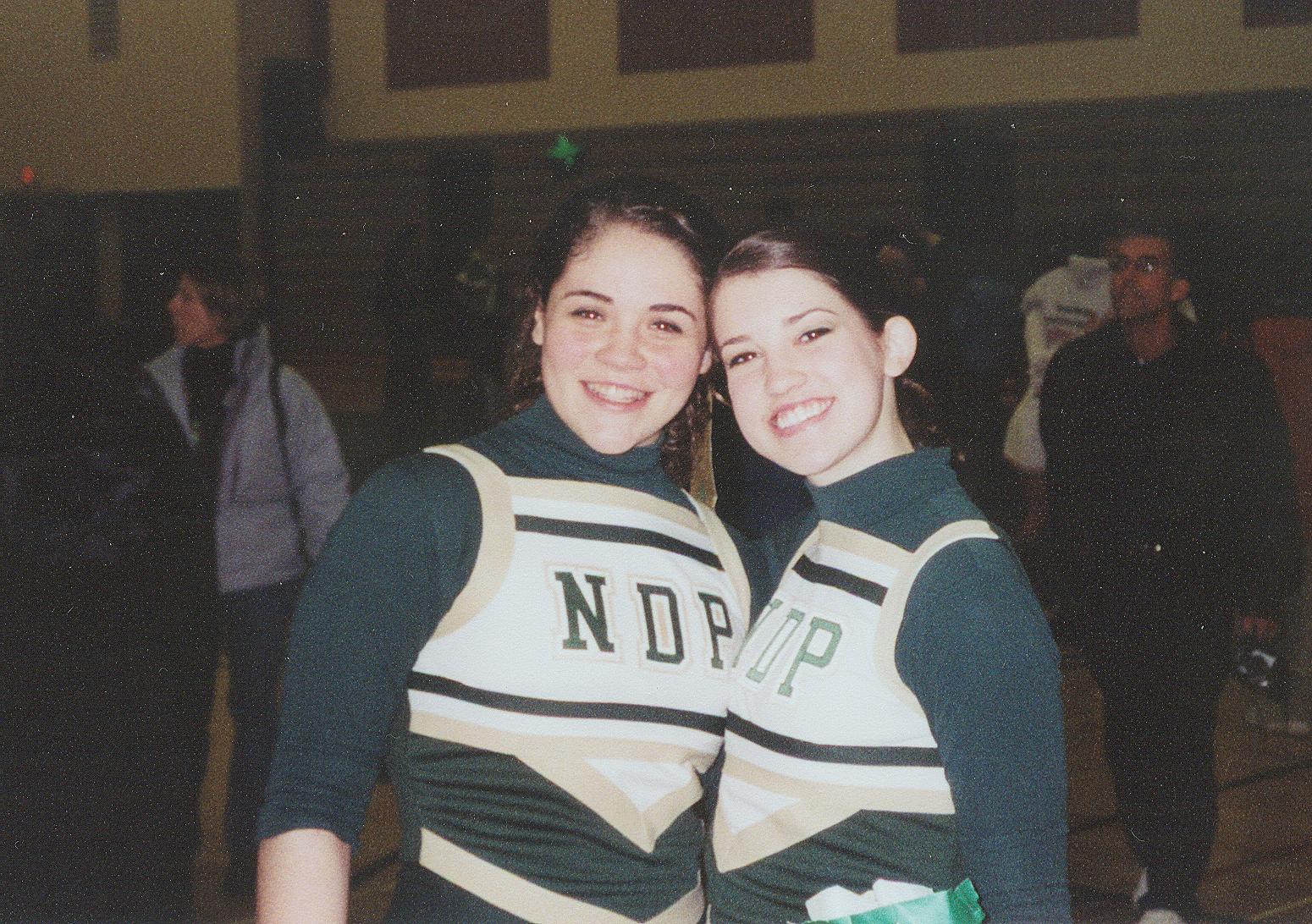 Kendal and Katie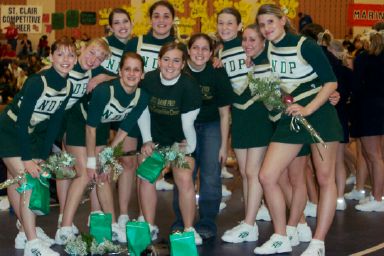 The team poses for a picture after Awards.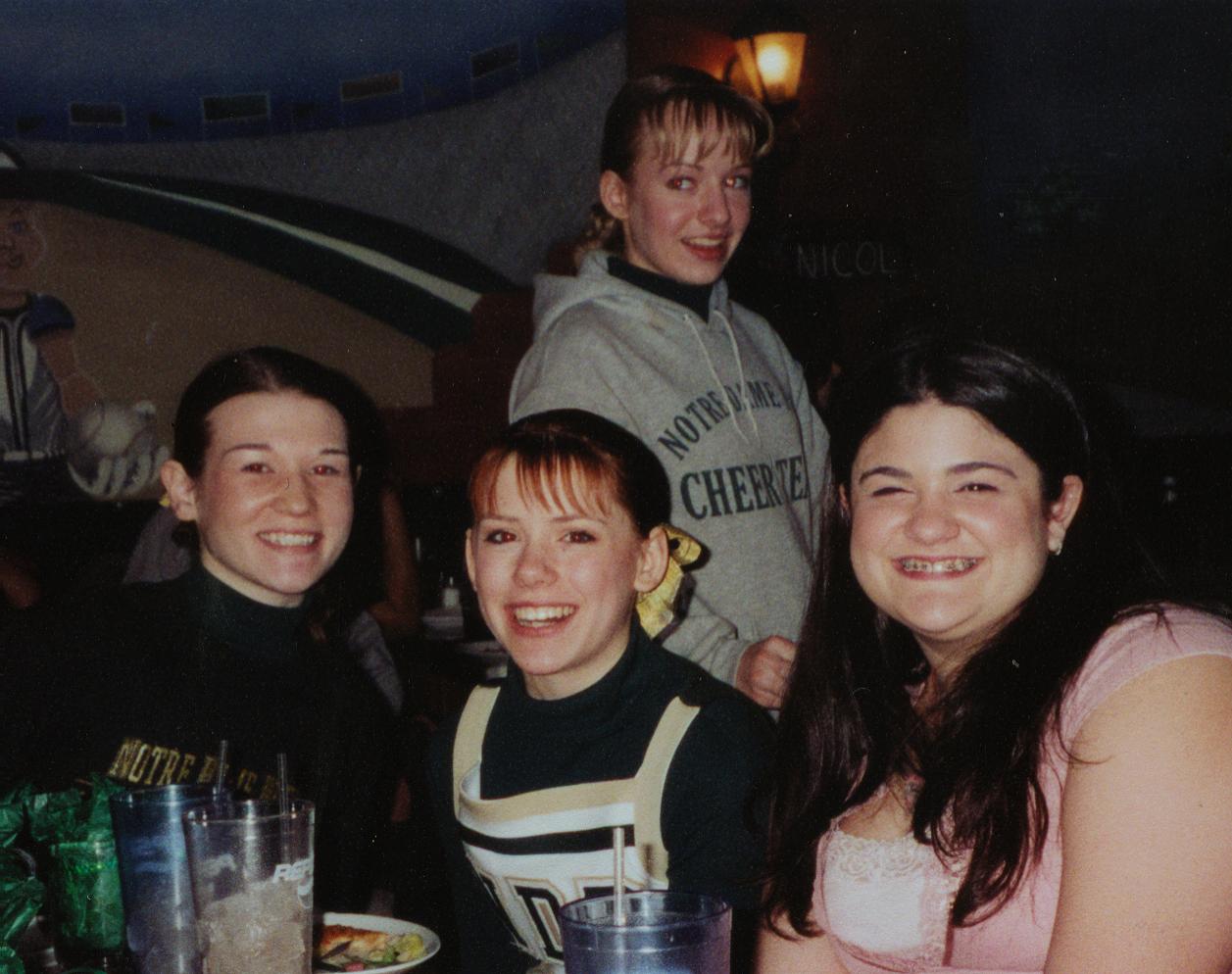 Sara, Stephanie, Ashley and Cara enjoy the party.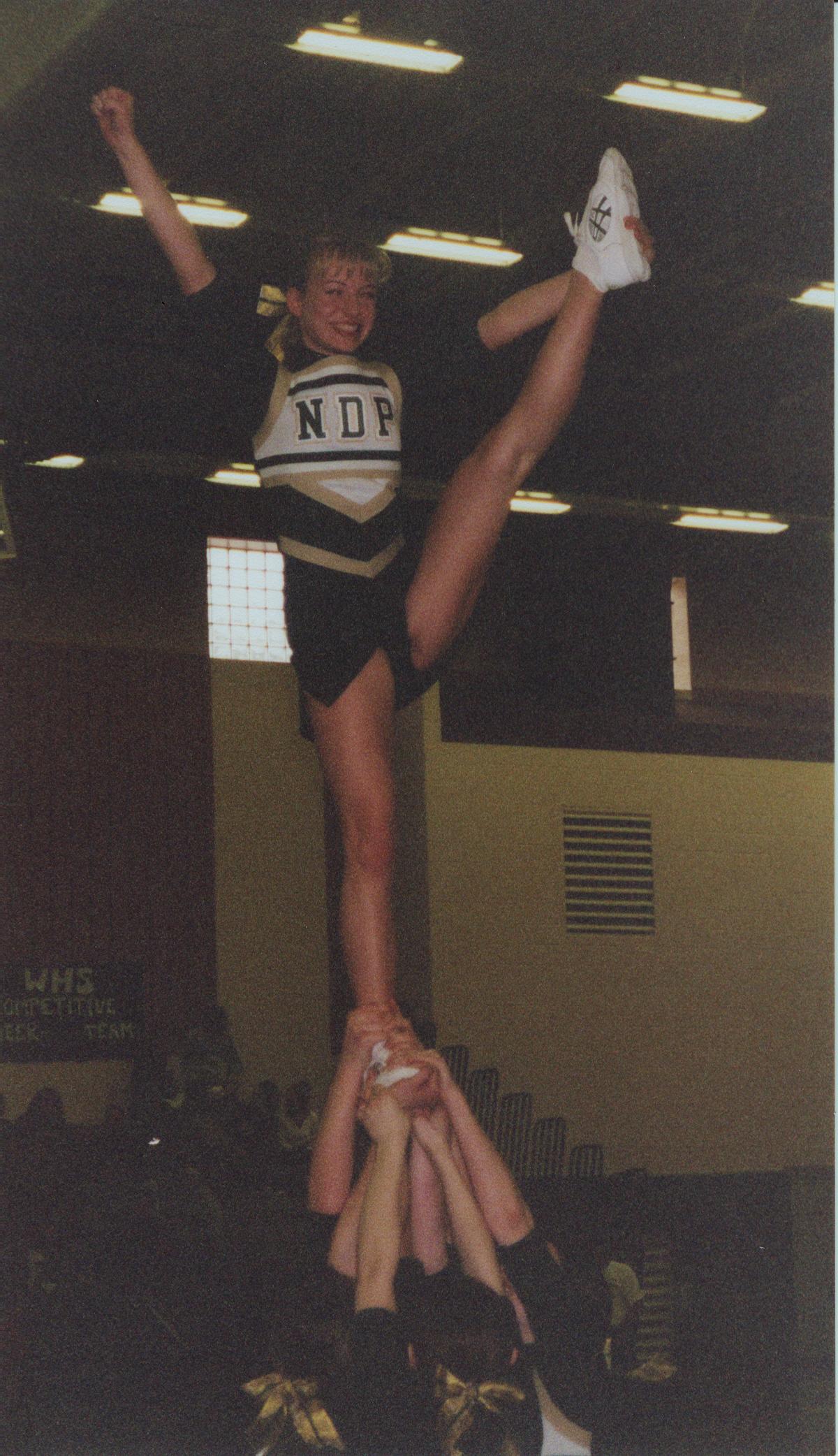 Round 3 - "The most solid heelstretch-lib ever!"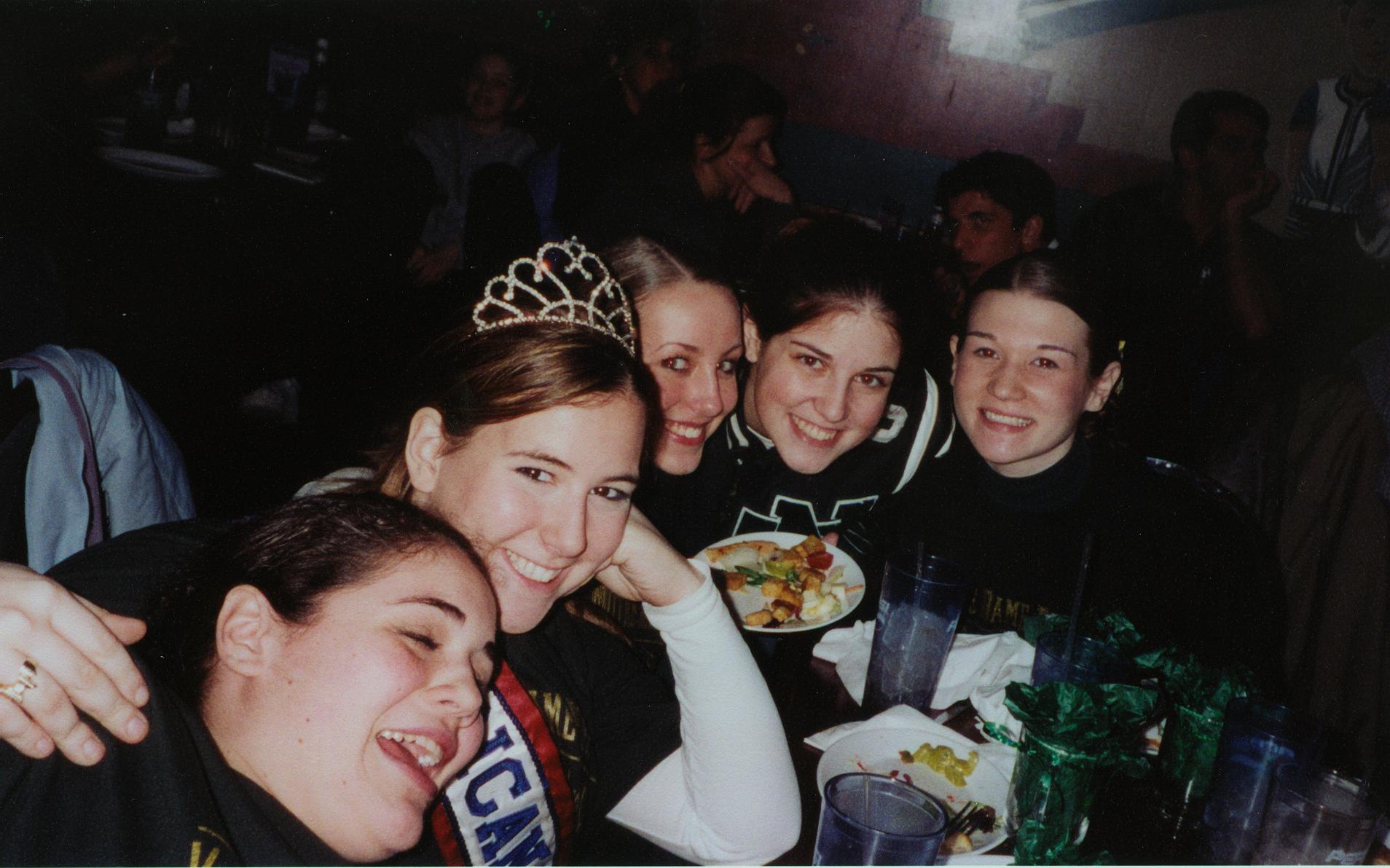 End-of-Season, After-Regionals Party!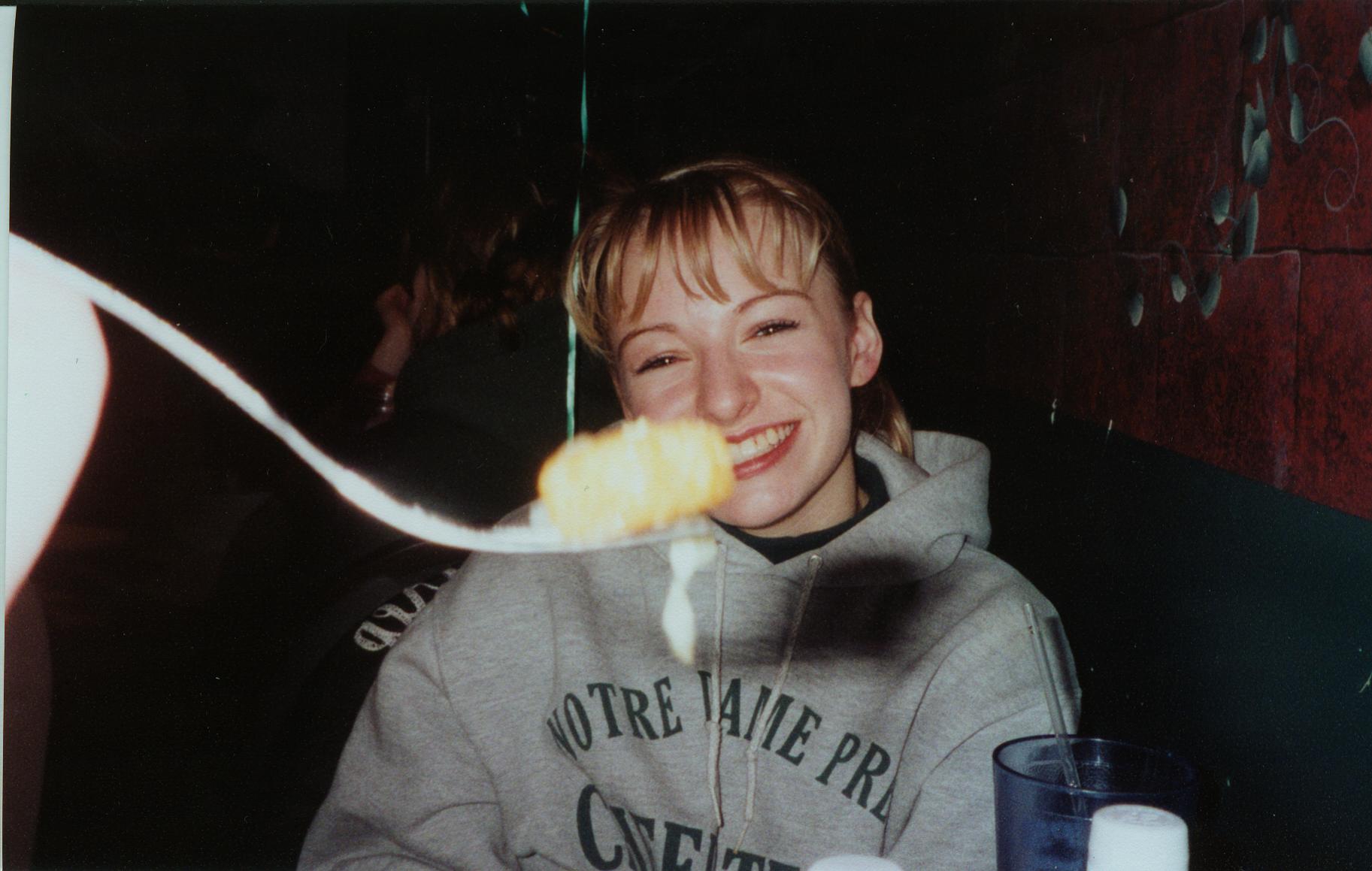 Enough said.