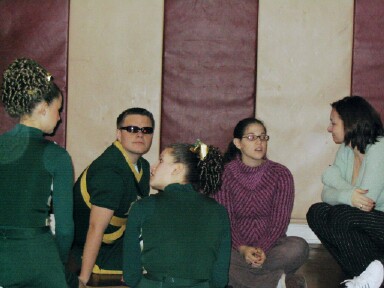 Pat keeps his cool while everyone else scrambles to remember the cheers.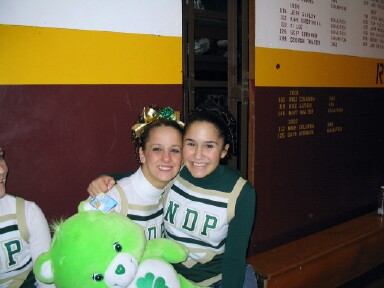 Lauren and Kortney pose with Good Luck Bear before Round 1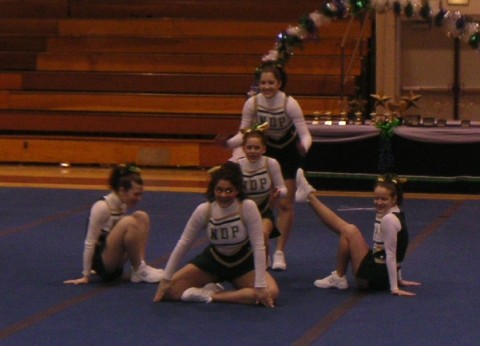 End of Round 1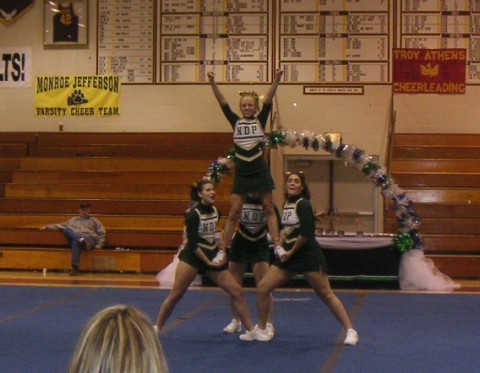 Round 3: Thigh stand-single
Oakland-Macomb Gold Star Championship: Stunt Group Competition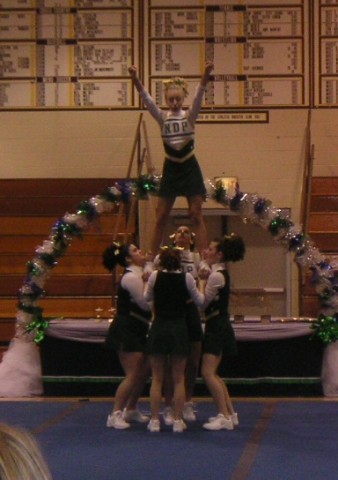 The Gold Group opens with 360-Elevator-Extension-Single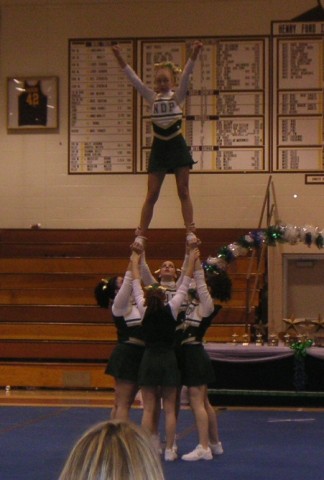 Gold Group: Extension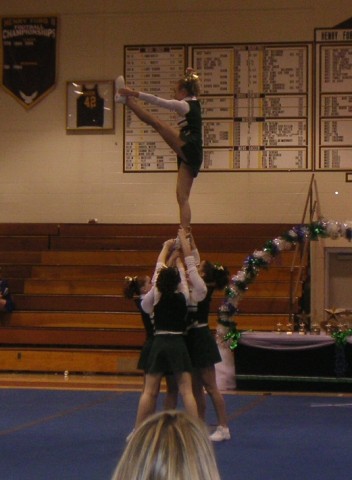 The Gold Group shows off their Rotating Heelstretch
Gold Group Singles from Heelstretch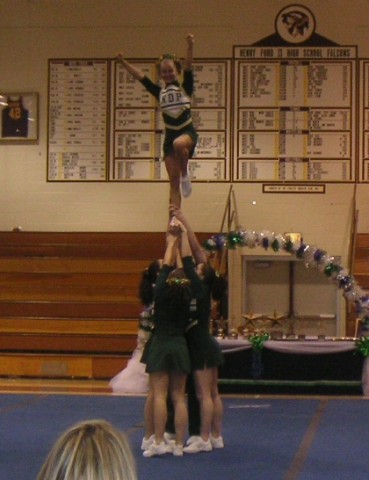 The Green Group opens with a Surprise Liberty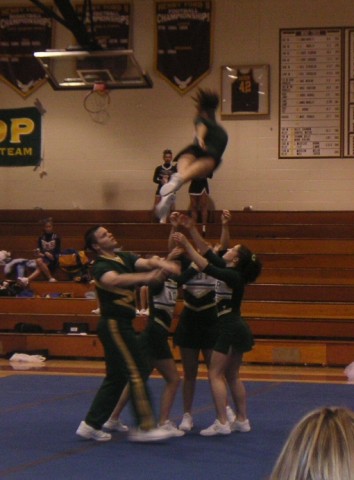 The Green Group Doubles from Elevator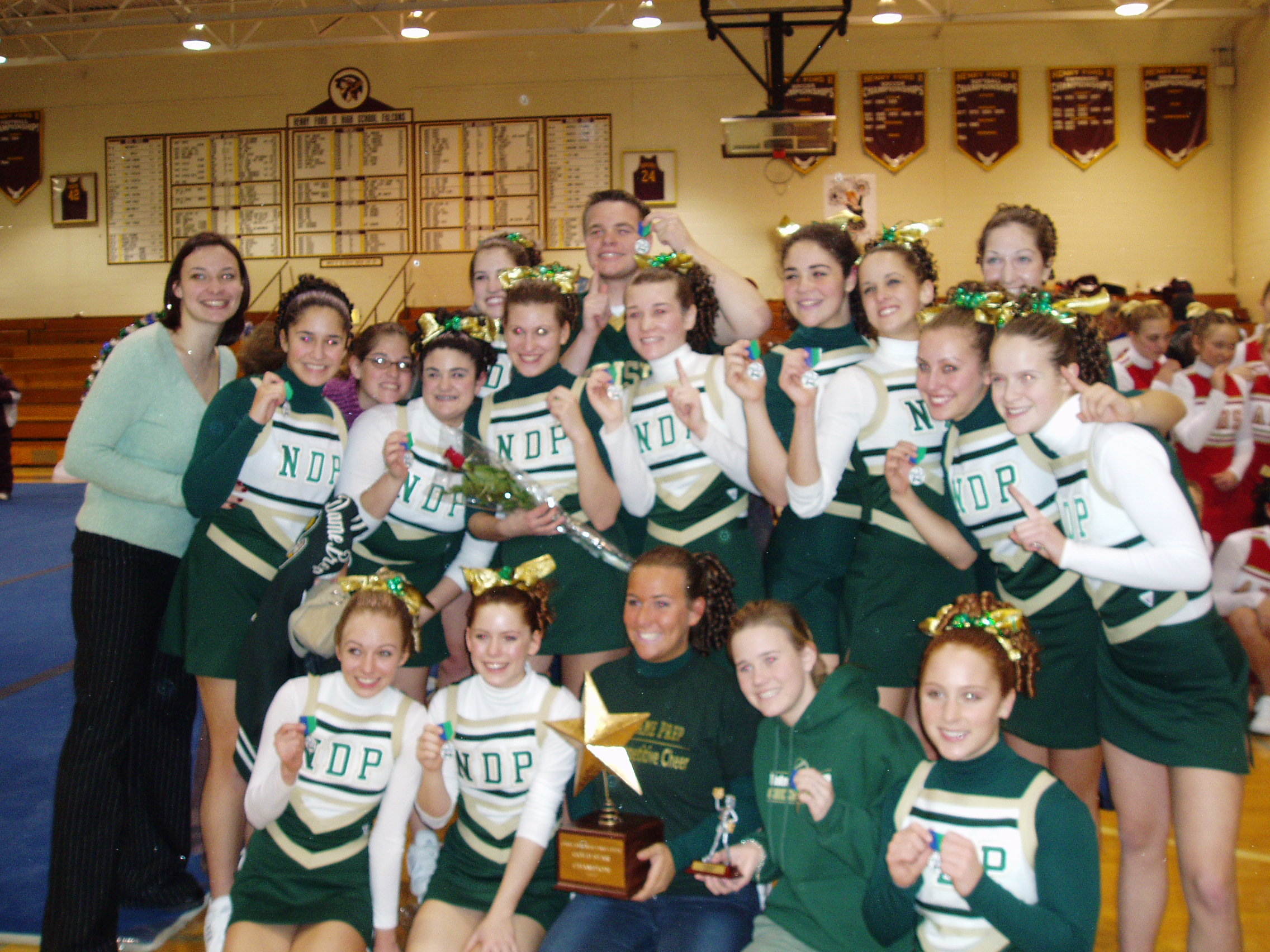 NDP's first FIRST PLACE since 1997!
The team was all smiles after winning the Team Championship, and our two stunt groups were happy to place First and Second in the Stunt Championship! Way to go cheerleaders!