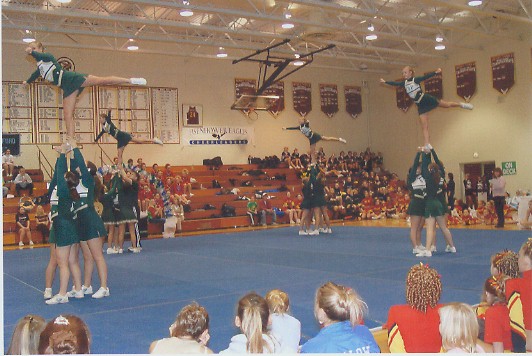 Hold it, hold it...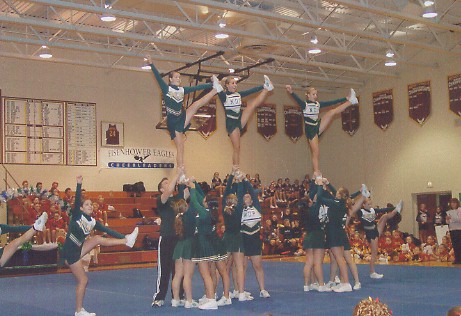 LEFT heelstretches, yeah, you like that!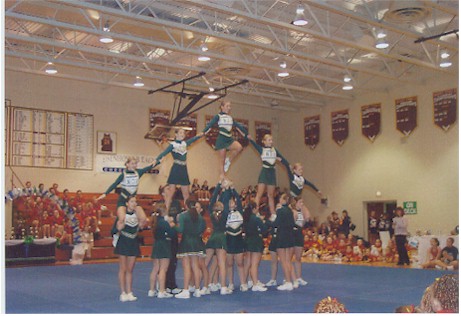 Notre Dame, FIGHT, FIGHT!
O-M Fall: Stunt Competition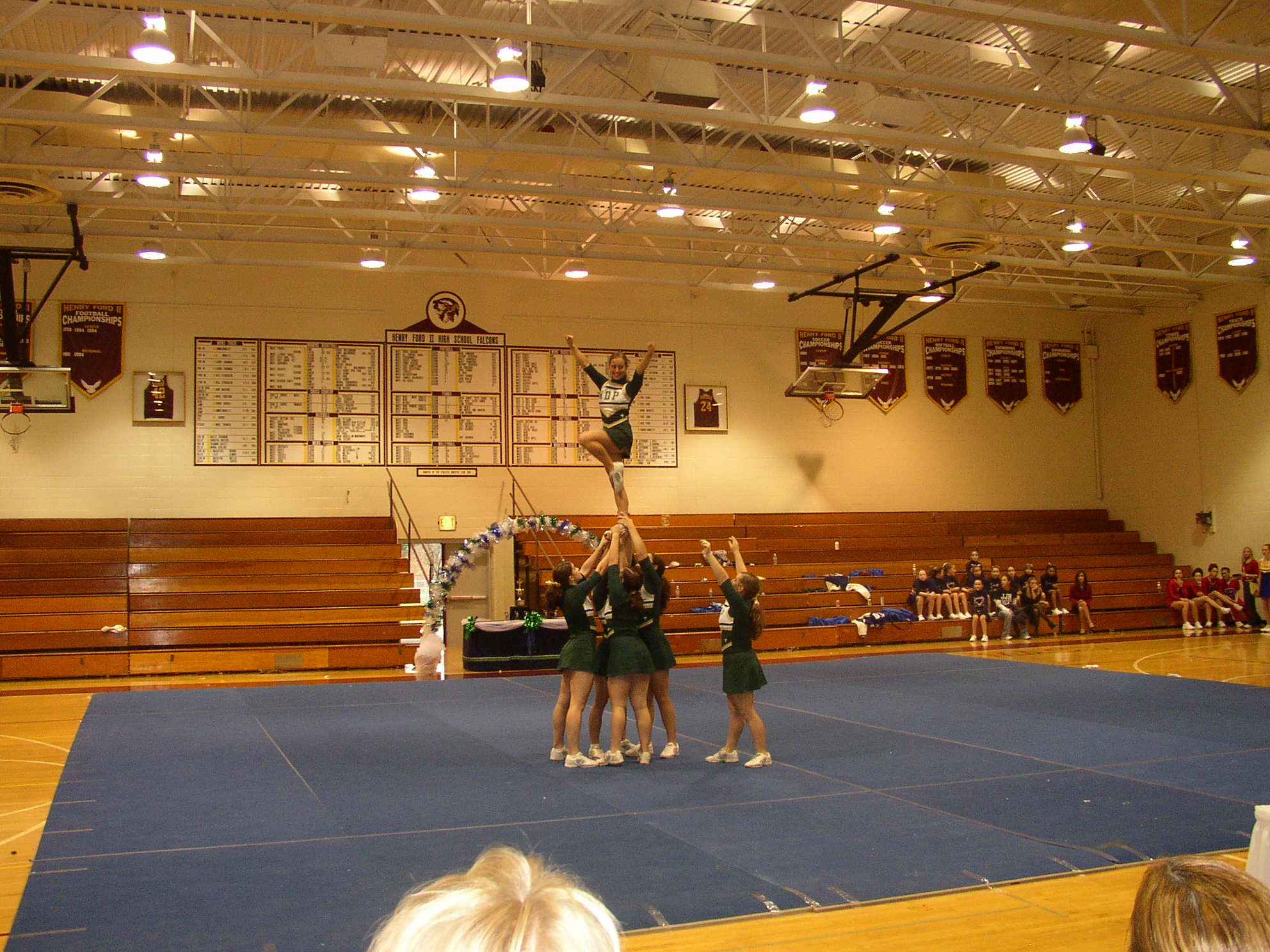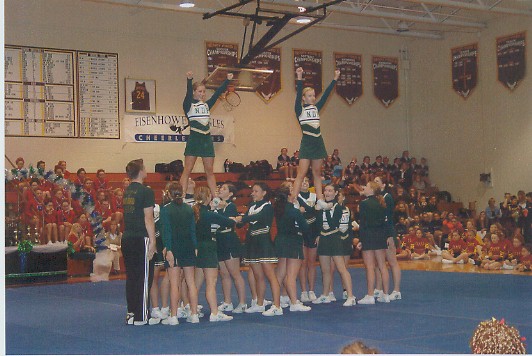 Hydraulics all around, so I shake the ride...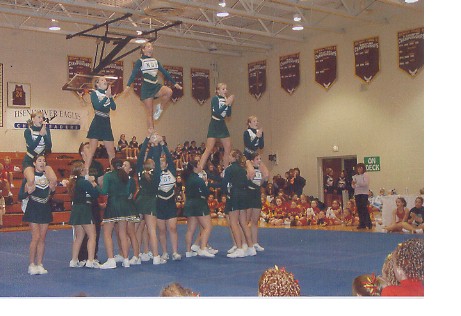 N-O-T, T-R-E...
The team looked good and everyone was proud of their performance! They were so good, in fact, that they scored the points to come in SECOND PLACE! But a few minor penalties put them in third...-3 points when Katie accidentally tumbled off the front of the mat, -7 points when Kendal left her ear ring in, and of course, -20 points when Coachy-Coach forgot how to read a clock and we had a time violation (30 seconds over the time allowed!)...GOOD JOB TEAM!